Resources To Support You Becoming A Leader Who Asks.
Thank you for attending Corrinne's keynote 'Ask More. Tell Less. Building Fearless Cultures and Saving the World'.
Leaders Who Ask connect deeply, build engagement, and transform results. They create a culture where people engage in meaningful ways with their managers and each other, and take responsibility for the things that really matter.
These complimentary resources have been compiled to help you implement the concepts we covered.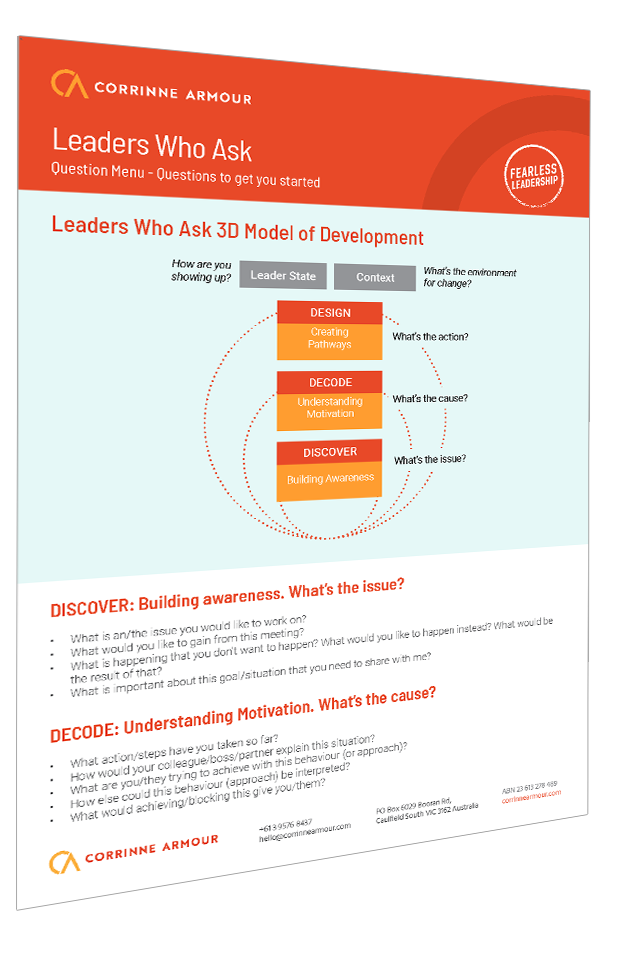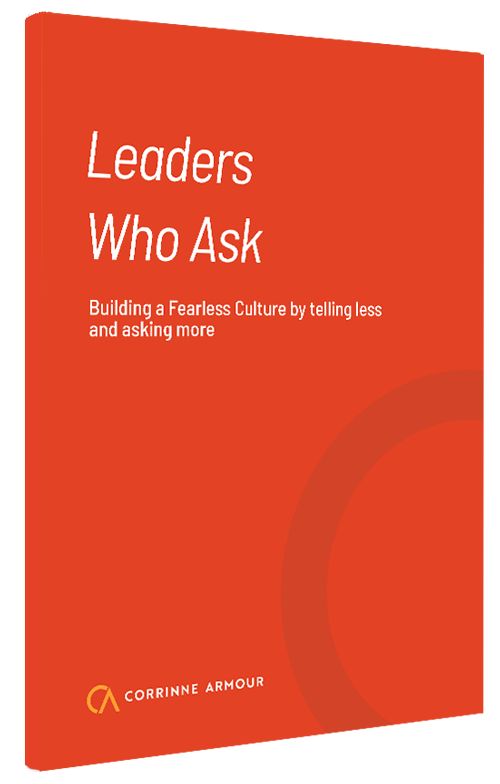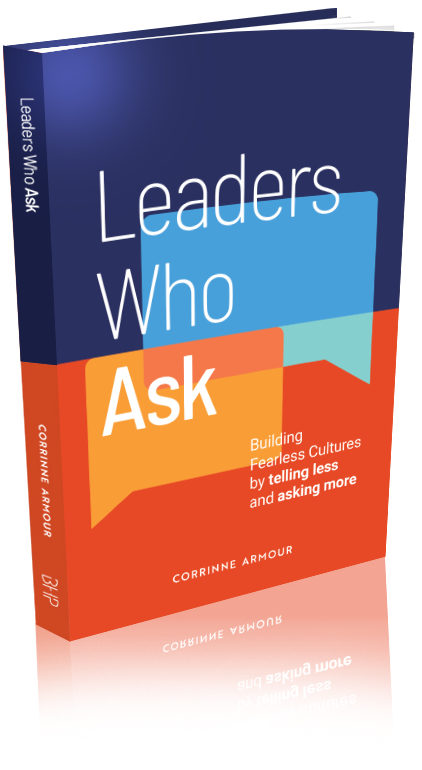 You will also receive Corrinne's fortnightly leadership insights direct to your inbox. People describe her blog as 'motivating', 'encouraging', 'challenging', 'succinct' and 'like it was written just for me'! (If your inbox is already overwhelming, you can easily unsubscribe at any time via
the bottom of each edition.)
The media page on Corrinne's website has interviews and podcasts Corrinne has done on  Leaders Who Ask – and other subjects of leadership.
The blog page on Corrinne's website has past editions of her fortnightly jolt of leadership inspiration.
How can Corrinne help you?
Get in touch with Jacinta Culibrk, Corrinne's Relationship Manager. She will work with you to understand what you, your team and your organisation needs. She can set up a conversation with Corrinne.
Jacinta's number is +61 403 214 443 and her email is hello@corrinnearmour.com.