One Leadership Team, Aligned and Fearless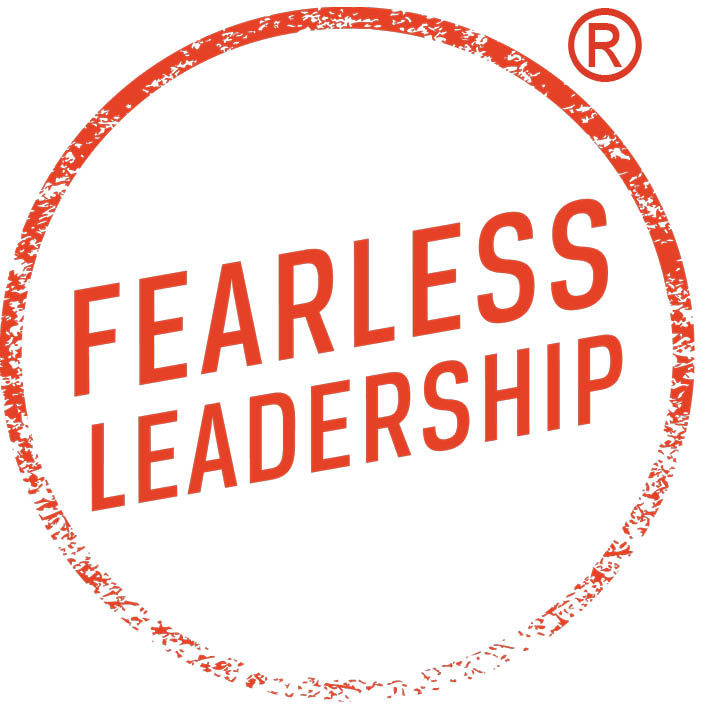 Fearless Leadership® is accessing untapped potential. It's the courageous shift to engage in essential conversations that build trust and move us forward.
Create the conditions for organisational success by fully leveraging the professional expertise and combined wisdom of your senior leadership team. One team, aligned and fearless.
Right now many executive teams face these challenges:
Big delivery agenda and/or significant change planned, with much at stake. The board, key stakeholders and markets are watching executive performance.
Leaders are working in silos. Smart divisional heads are not working as an organisational leadership team focused on a shared purpose
Low trust within the leadership team, with different styles leading to misunderstanding and friction.
Lack of cabinet solidarity. The team lacks safety and decisions and agreements are made with little real debate, and are not supported outside the boardroom.
Inappropriate or incongruent behaviour goes unchallenged. Leadership teams can lose sight of community values and stakeholder expectations.
Staff are watching, and not liking what they see. People across your organisation aren't adopting the values posted on the walls – they are following the lead from the executive behaviour they experience, and it's not always pretty.
Limited and inward facing focus, so faint signals of opportunity and risk in the external environment are easily missed, putting a sustainable future in jeopardy.
How Fearless is Your Leadership Team?
Executive teams range from Oblivious to Dysfunctional to Fearless with their culture, ability to meet objectives, and effort-to-impact ratios varying greatly. Fearless leadership teams operate in a league of their own.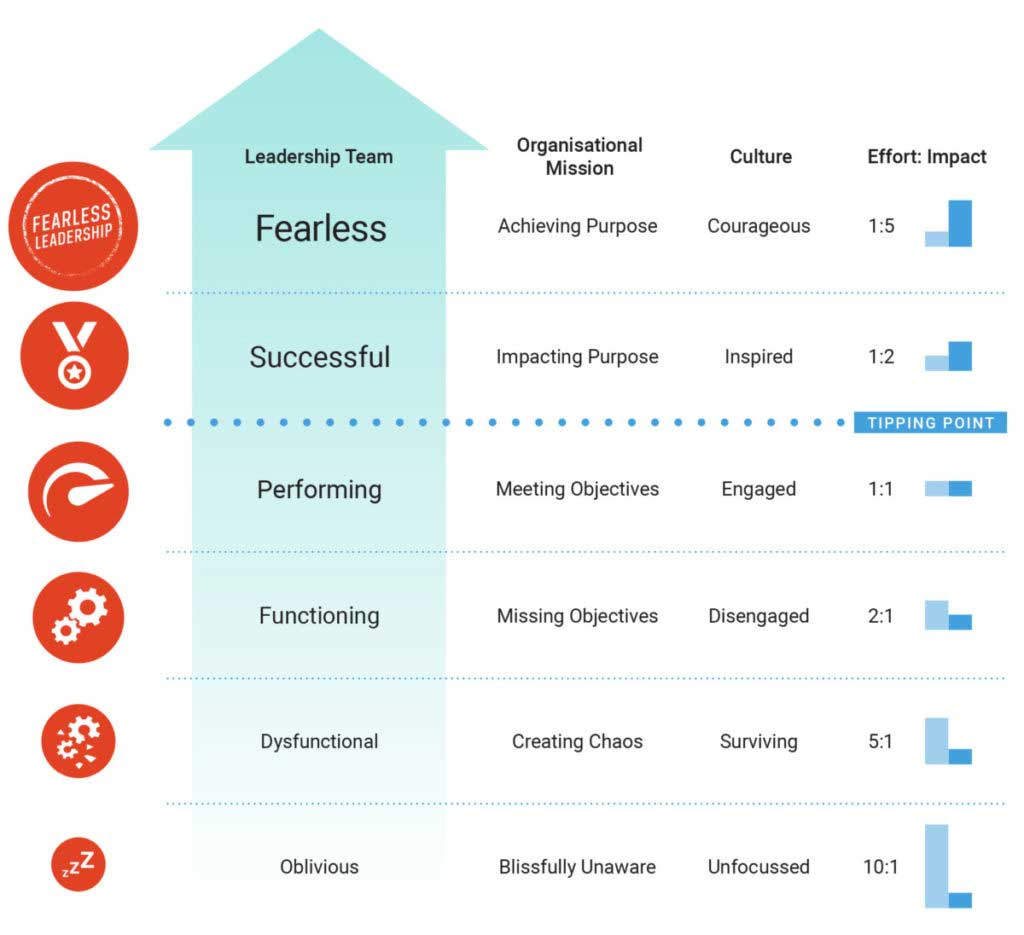 The transformational outcomes of Fearless Leadership are game changing:
Aligned and clear: Your team's agreed and shared purpose aligns with the organisation. The team works as one.
Shared vision: There is clarity on the organisation you want to be and what you stand for.
Communication that builds not bruises: Your team is equipped to constructively surface and address underlying tensions.
Decisions made and honoured: Team decisions are confidently and robustly debated, then committed to and upheld by the entire team
Accountability: Team members hold themselves and each other accountable for individual and collective successes and failures.
Courageous culture: Your leadership team models the Fearless dynamic needed for success. Inappropriate or incongruent behaviour goes is challenged and addressed in real time.
Confidence and safety: Trust across the team creates an enhanced appetite for innovation and risk. They have each other's backs.
Inclusion that generates results: Leverage the diversity of your team – Decision-making, personal styles and professional expertise.
External awareness: Tuned into external context and abreast of strategic opportunities and threats to secure a sustainable.
Organisational success: Flows from a leadership team that connects deeply, leads fearlessly and delivers transformational results.
Executive development with an edge! Fearless Leadership teams create the future.