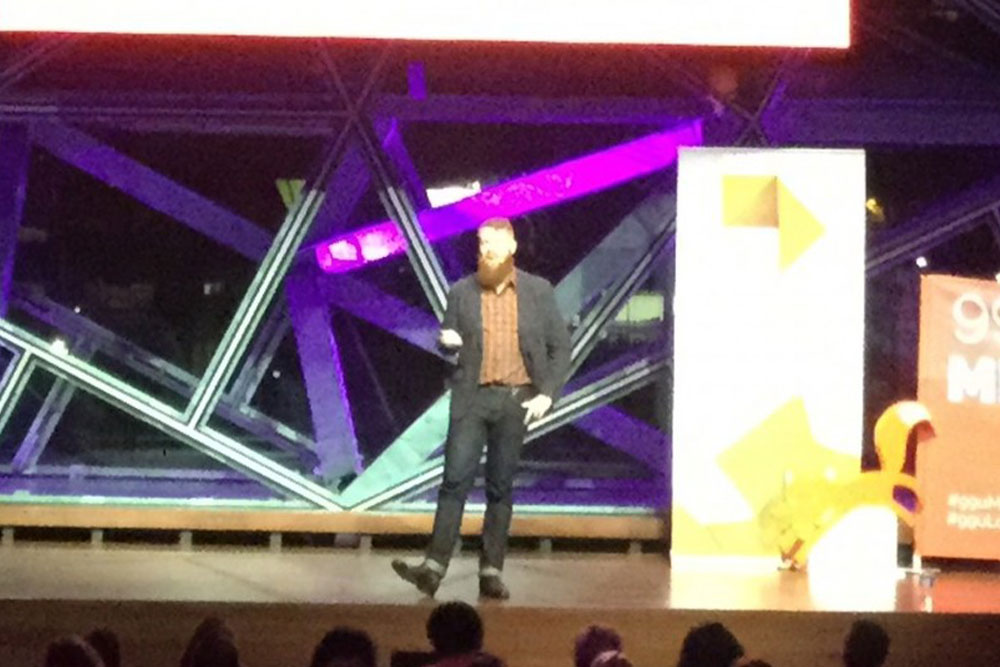 Last night my good friend Dr Jason Fox hosted the world's first 99U Local in Melbourne. The night lived up to its promised 'three curated talks that share road-tested insights on making ideas happen'. Here are my top 3 takeaways.
'Just start already!'.
Gavin Aung Than is a cartoonist who created the spectacularly successful website ZenPencils by adapting inspirational quotes into comic stories. He advised 'don't wait for an idea to strike like lightning', but instead 'get in the trenches and get your hands dirty'. Value the experience you have and don't be afraid to start and fail.
'Never make big decisions after lunch!'
Dr Amantha Imber, the Head Inventiologist at Inventium, warned us of decision fatigue. The more decisions you make over the day, the worse the quality of decisions you make. Important decisions should be made in the morning when you are fresh. So when do you make decisions at work?
'Change your relationship with doubt'
Dr Jason Fox spoke about 'unlocking new progress with self-doubt', challenging us to embrace what many might see as a negative thing to be removed from their world. Doubt keeps thinking alive and leads to 'constructive discontent'. Believing you are right can be dangerous and 'doubt is necessary to keep growing and remain relevant'. Paradoxically, 'doubt grows with knowledge', so the more you learn, the more you doubt!
What do you need to let go of, embrace or shift to make your ideas happen?
Have an Extraordinary day.