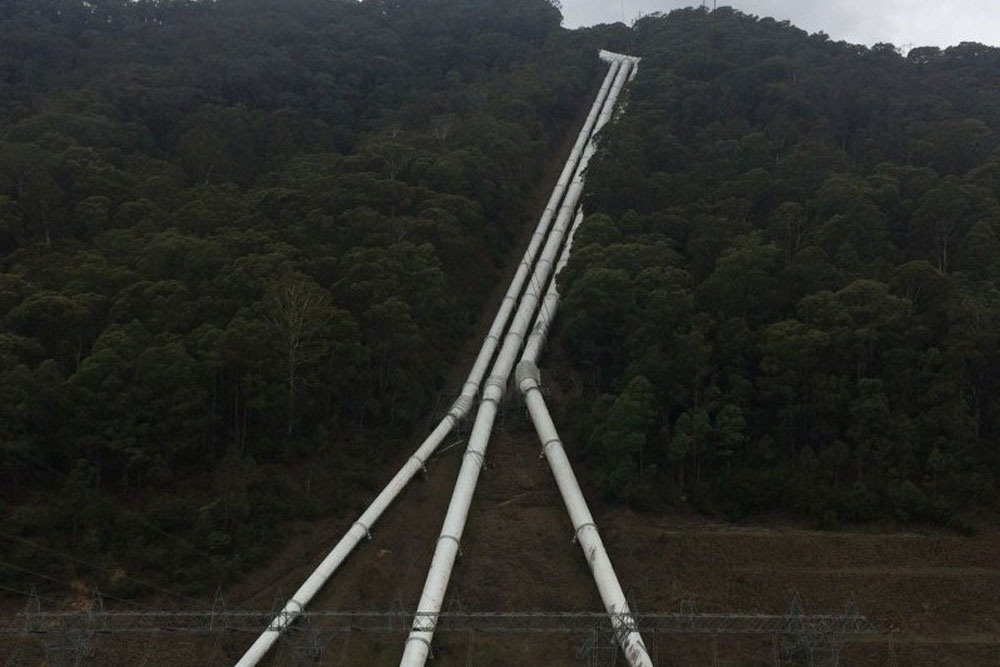 Over the Christmas holidays, I visited the Snowy Mountains Hydro-Electric Scheme in NSW. It blew my mind. It is one of the seven civil engineering marvels of the world and covers 5,124 km2.
It took 25 years, from 1949–1974, to build:
7 power stations
16 dams
a pumping station
225 km of tunnels, pipelines, and aqueducts.
Impressive, right? More amazingly, the scheme was built within heavily wooded mountainous country—mostly unsurveyed until then—and 98% of the entire construction was built underground and within solid granite foundations.
More than 100,000 people from over thirty countries worked on the Snowy Scheme. 70% of workers were migrants who came to Australia after the Second World War, so English classes were held at night. It wasn't unusual to receive instructions in sign language; nor was it unusual for former foes to work side-by-side, to build a new life for themselves in the Australian Alps.
How do you unite political adversaries to endorse such a massive project? How do you get this many people to work under such hard conditions to achieve a great outcome?
Lead with vision and purpose. A vision brings people together, focuses energy, grounds action, and unites adversaries. Purpose gives compassion a hard edge.
The bold vision for the Snowy Scheme was to divert water from the Snowy Mountains to provide irrigation, household water, and a capacity to generate electricity for communities in New South Wales, Victoria and South Australia. It was a purpose that captured the imagination of Australians and those who worked on the project.
What's your purpose for 2016? Reckon you can sign up 100,000 people to work on your vision?
Have an Extraordinary day.
PS. For the project managers who just have to know, the scheme was completed on time and on budget, costing approximately AUD820 million.
PPS There's lots going on – in your world and mine! From this week eNews will revert to fortnightly so that I can focus more time on writing my next book. More about that soon… In the meantime, enjoy the fortnightly jolt of leadership thinking.