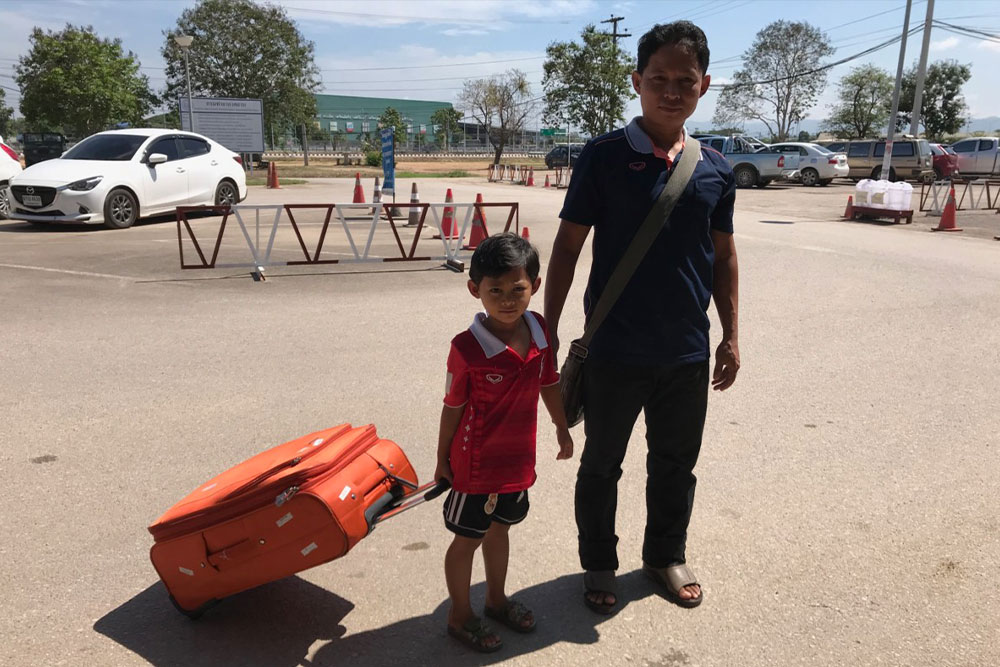 23 years ago I returned to Australia after 2½ years teaching English in a jungle refugee camp on the edge of a war zone on the Thai/Myanmar border. Needless to say, this was an experience that shaped me and changed my world. Last weekend I was lucky enough to return for a very busy and emotionally charged 24 hours.
While the refugee camp I worked in no longer exists, many of the people I knew are still there. Some live in unofficial villages along the border, some are in other camps, and a lucky few have citizenship and live in Thai towns.
Aung Htin Win was one of my students – I taught him English and now he is in his 40's, with four kids of his own. He has worked very hard; labouring on building sites, factories and on a farm, earning very little. He managed to save enough money to return to the area, build a small house and buy a car that he now uses to transport people and things to earn income.
He drove me back to airport, and bought me a delicious lunch. I was torn – I wanted to pay for lunch as thanks for driving me (and because I knew how hard he had to work to cover a meal like that).  I asked my local mentor, Tamla, for advice. 'No' Tamla said. 'It's important you let him pay. He wants to take this opportunity to serve you and say thank you for what you did for him.'
Aung Htin Win paid for a wonderful lunch, and I waved goodbye at the airport with my eyes full of tears and my heart full of gratitude.
I have been reflecting this afternoon on the importance of accepting acts of service from others. To help other people is a wonderful thing. To accept help – to ask for it even – is a challenge for many leaders who are reluctant to let up control or show vulnerability.
What are you missing out on by not letting people help you? Who could you empower through your vulnerability?  What joy could you give others by allowing them to say thank you in their own way.
Go fearlessly