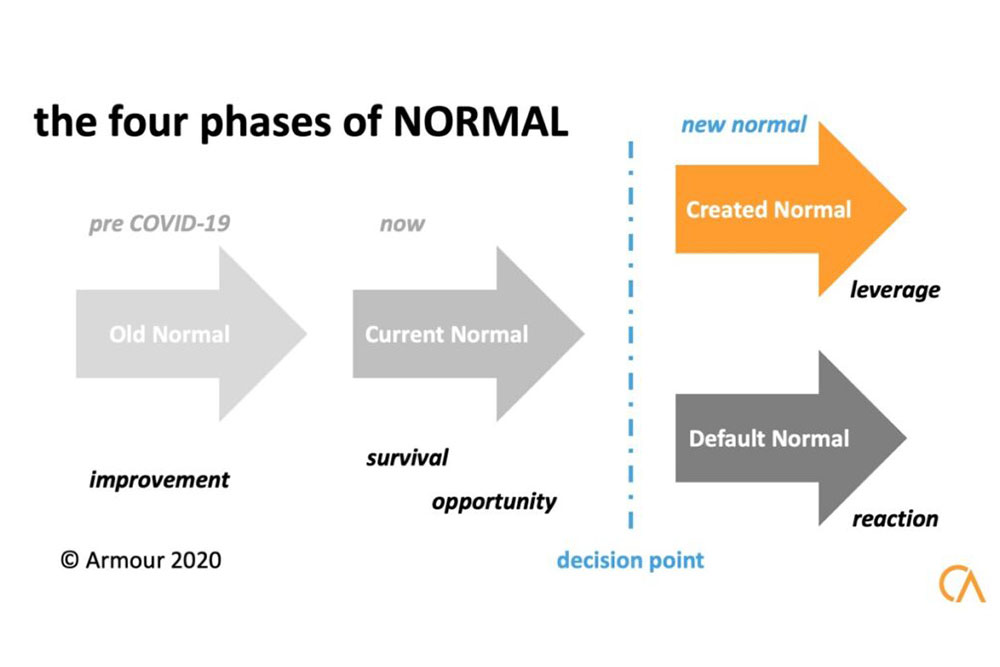 Many people are excited to come back to the office and work together with 'real' people for at least part of their working week. And for some teams this reconnection and reintegration is more challenging than expected.
People have responded to the COVID19 world in so many different ways, taking a toll on individuals, teams and organisations. People are tired in ways we wouldn't normally see this early in the year.
Over the last six weeks I have received many calls from leaders looking for support to reconnect their teams, make sense of the experience of the past 12 months, and help work out a pathway forward.
'The 4 phases of normal' concept first came to me in May 2020. At the time I knew from conversations I was having with clients and feedback I received that the idea was resonating with leaders.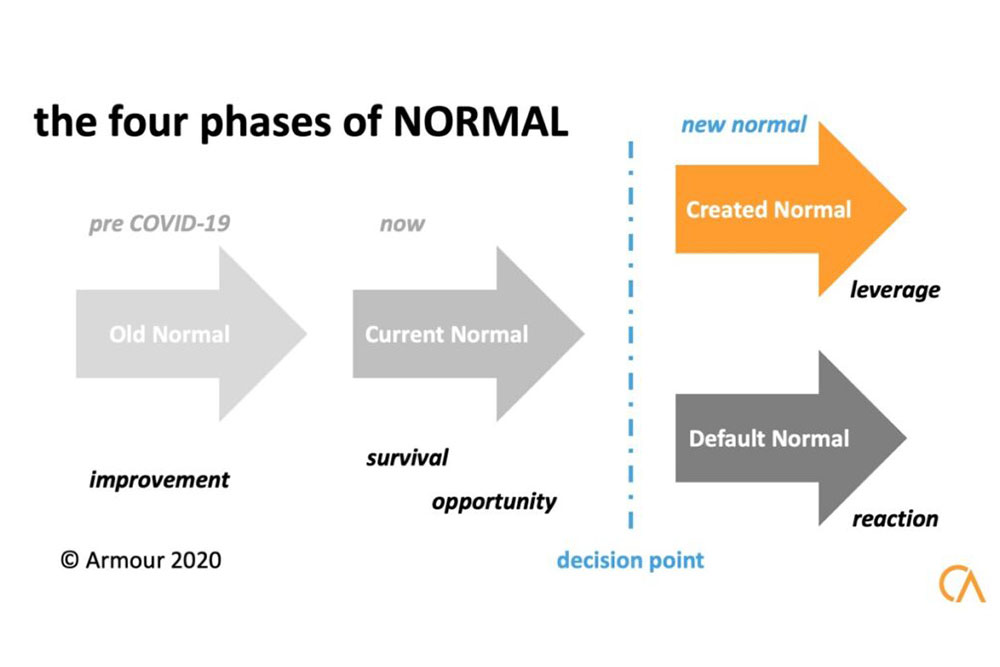 What I did not anticipate was the longevity of this IP! I naively expected that by March 2021 'stay at home orders' would only be a painful memory, masks would no longer be a fashion staple, and international travel would be an option once again!  Aghhh – not the case!
Over the last month, 'the 4 phases of normal' has provided an approach for valuable team conversations, offering a framework for reengaging teams and in many cases a safe entry point to some 'tough conversations'.
This has prompted me to update and re-release the Leaders' Guide to Leverage Disruption.
Creating Your Own New Normal after COVID-19.
You can download it here. I hope you find it useful.
Go fearlessly.