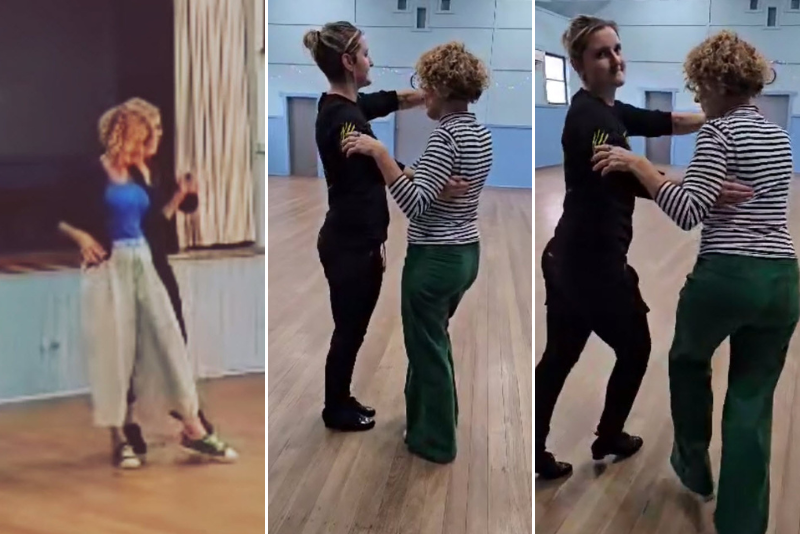 I have always been clumsy! If you watch me long enough, you will see me trip on a smooth carpet. I was the kid chosen last for the netball team when the captains took turns selecting players.
Years ago, I stood before a professional association of occupational therapists for my first conference presentation. It was a triumphant moment as many approached me afterward with questions. My delight dimmed as I realized most were intrigued not by my leadership insights, but by my limp – the injury to my leg and its treatments.
No injury – born with nerve damage that limits movement in my right foot muscles. I never realised this until I had diagnostic tests in my 30s. Until then I just thought I was clumsy and avoided anything requiring coordination.
Consequently, I have not danced! Ever! Not even after a few drinks! No thanks!
This year I decided that I am too old, and having too much fun in life, to not do something simply because my seven-year-old self decided I couldn't!
Baw Baw Latin Ballroom and Rock n Roll Basics is a community social enterprise with the ethos of reclaiming joy and community connection through dance, and I join their Sunday evening classes.
The first session was fun. The second session was a struggle – a mental stand-off with my self-doubts. ('What was I doing here feeling inadequate when I could be home with my family?') But I persisted.
Now I am learning, laughing and gaining confidence. Am I graceful? No, not yet! Have I mastered the steps? Nup. Do I get frustrated? Yes! Then I remind myself to play lightly.
Got me wondering… Where else am I confined, in life and leadership? What beliefs, formed long ago, limit my potential?
How about you? Where are you constraining yourself? What beliefs need revisiting? What experiments could you try?
Your stories about pushing outside your comfort zone are inspiring. So let's connect – share your journeys and triumphs.
Go Fearlessly – Corrinne
PS Two weekends ago my cousin Carolyn and I put on loud 80s music and danced like mad things, despite laughter and derision from our 3 kids. It was massive fun!