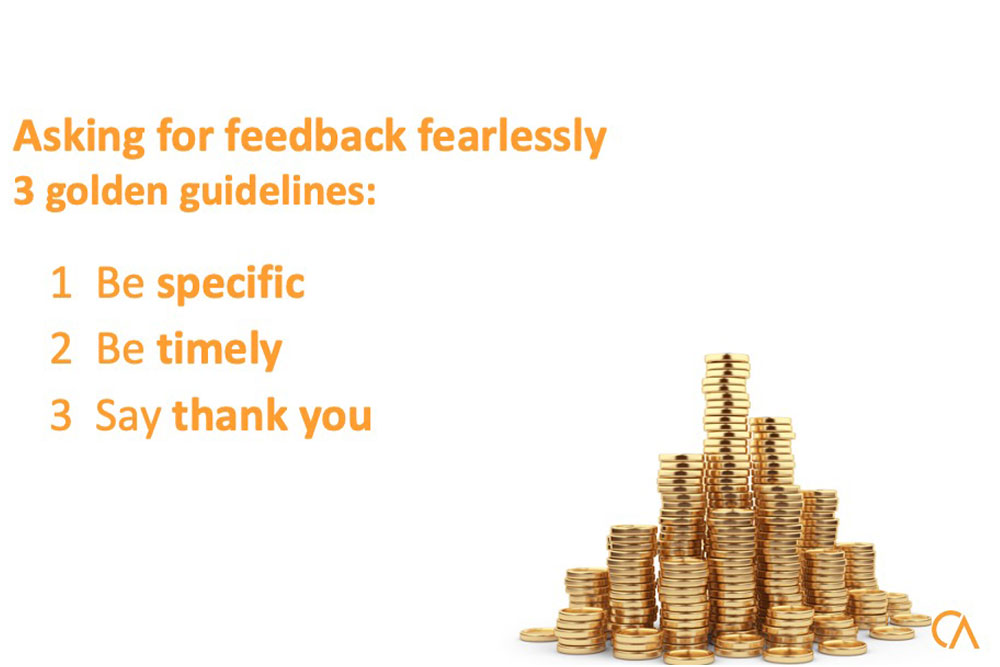 A fearless conversation is an essential conversation that builds trust and moves us forward. It might be about a project, flexible working, future career plans, resetting a relationship, offering feedback upwards, asking for what you need… The list is endless.
One kind of Fearless Conversation we should all have frequently is asking for feedback, and the 3 Golden Guidelines for Asking for Feedback Fearlessly will help you.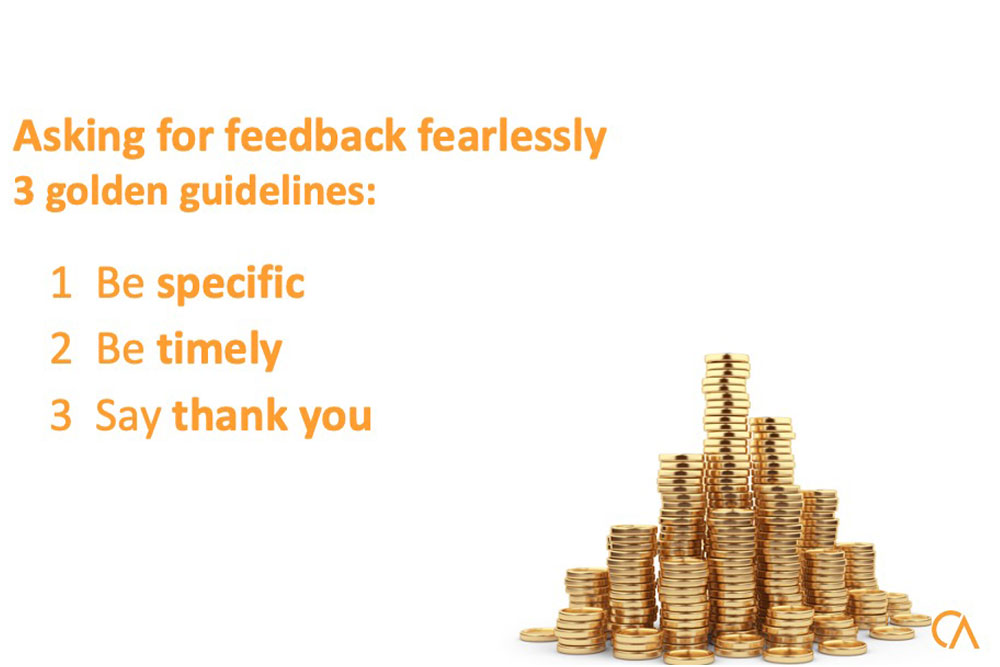 1. Be Specific
What is your purpose? What is the conversation you want to have, and what kind of feedback do you want?
Asking a big open question may get you very little response. When you narrow down your request, people will be better able to respond and you will get more useful feedback.
'What feedback can you give me on in my role as client manager?' might be challenging because it's a broad question. Where do I start in responding?
If you asked me a more specific question, my attention is focused and it's likely t be easier for me to answer, for example:
'What feedback can you give me on my relationship with XYZ client over the past two months?'
'Where do you think I have handled ABC client well in the past month? What have I missed?'
What improvements in my communication have you noticed in client meetings over the last month?
2. Be Timely
When you want feedback, ask for it as soon as possible after the 'event'. If a conversation isn't possible immediately, ask the other to consider feedback at the time, so you can discuss it later. It's hard to give feedback about things you can't remember!
3. Say thank you
Saying thank you is more than good manners and making your mother proud! It indicates you are genuine and that you value their time and willingness to have a Fearless Conversation with you.
In what aspects of your work** would feedback be useful? Who could you ask? How will you ask? And when? Good – so make that happen!
Go Fearlessly
** This can work at home too!!!