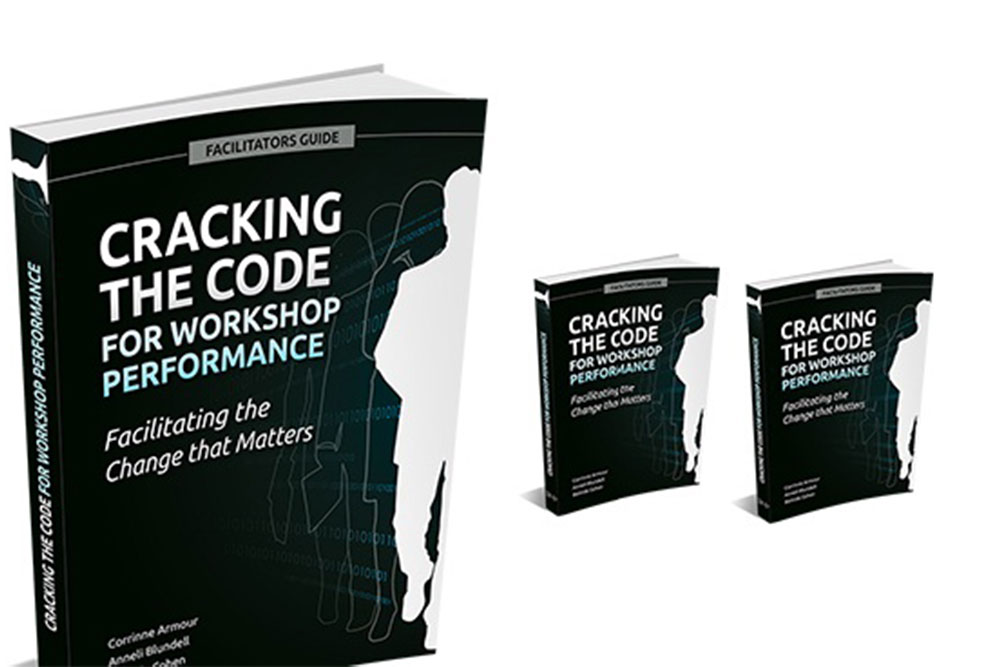 I have some exciting news to share with you – I've written my first book!
After many, many months, and many late nights, my co-authors (Anneli Blundell and Belinda Cohen) and I have finally finished:
Cracking the code for workshop performance: Facilitating the change that matters
Warning! This book is not for everyone; it is for iWAM* consultants (who provide motivational profiling services). So why am I telling you about this?
It's simple. Because
1. I've just written my first book! (Did I mention I was proud?)
2. This Guide may be interesting to those of you who either work with teams, or use other profiling instruments to work with the different dynamics of human behaviour, or
3. You know someone who falls into category 2 and want to pass this email on.
If you're keen to check it out or purchase a copy, visit our website at www.peakperformancepatterns.com.au
The low-down on the new Facilitator's Guide:
We responded to requests from iWAM consultants around the world about how we successfully develop and conduct team workshops based on iWAM (Fearless Leadership workshops in my case). This Guidebook is the result, capturing our experience, our insights and the frameworks we have developed over the last 7 years.
Cracking the code for workshop performance: Facilitating the change that matters is a facilitator's guide for accredited iWAM consultants who want to say 'yes' to new projects with confidence. It provides a trusted framework with over 60 training/facilitation activities to choose from. Consultants can quickly develop effective, interactive workshops that will inspire and transform their clients, and add to the success of their business.
Free sample activity pages can be downloaded from our website:
www.peakperformancepatterns.com.au
A sneak peak into our next book… and this one IS for leaders like you
For the last three years, we have also been working on a book aimed at leaders in the workplace – Shift: Making the change that matters. This book is an essential reference guide for targeted behavioural change to accelerate individual performance improvement at work.
We are very excited about this next book and are working hard to get it completed by the end of this year. So stay tuned…
Have an Extraordinary day
Corrinne
*iWAM (Inventory for Work Attitude and Motivation) is an online profiling tool that provides a window into the intrinsic motivations and attitudes of people in the work context. It measures 48 cognitive filters (thinking and processing styles) that show up as the motivations and attitudes that determine what we pay attention to in our experience. This focus then drives our behaviour and communication patterns.
'My executive team has my back – every day with every issue.' YES or NO? Challenging question, right? Every day? Every issue? This question is from my Fearless Leadership® Quiz, and I ask this of senior leadership teams to assess which domains of Fearless Leadership need most attention. This question gets to the heart of […]