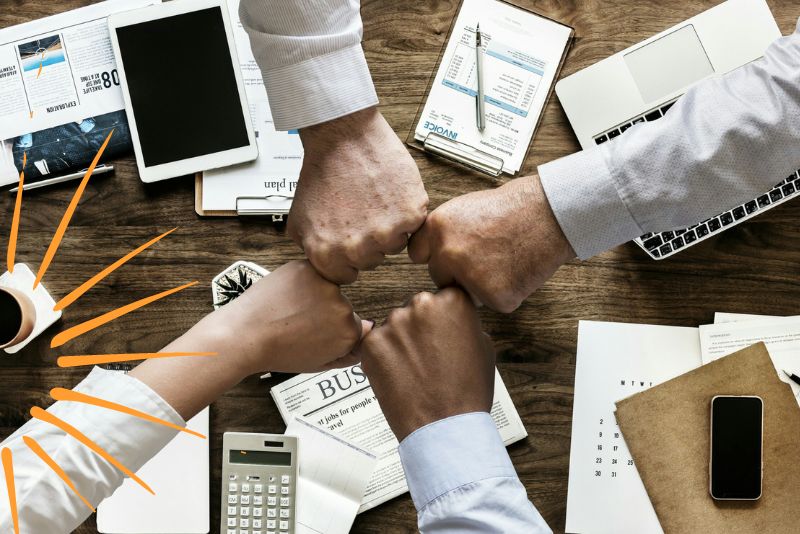 'My executive team has my back – every day with every issue.' YES or NO?
Challenging question, right? Every day? Every issue?
This question is from my Fearless Leadership® Quiz, and I ask this of senior leadership teams to assess which domains of Fearless Leadership need most attention. This question gets to the heart of trust.
Feeling trusted and supported in a leadership team is critical. There is great power in having robust discussions around the executive table, and knowing when you leave the room it's a team decision that's been made. People across the organisation receive a consistent message, regardless of where they sit.
In Fearless Leadership teams, no-one is 'thrown under the bus'. After a decision, when staff push back on the agreed way forward, instead of hearing a version of 'I don't like it but I got rolled', staff hear 'yes we considered all those objections you have just raised, and this is the final decision we made'. Cabinet solidarity at its best.
As an individual leader, you can't be everywhere and hear everything across the organisation. Collectively as a leadership team, you can have your finger on the pulse and back one another.
How aligned is your leadership team? Could you answer 'yes' to the question above? What's the impact of that?
Is it time to assess the fearlessness of your leadership team, and take action to increase trust and alignment?
Go Fearlessly – Corrinne